At the helm of Project Safety Nets is Ann Dillard, whose unwavering passion and vision have been instrumental in the organization's success. Her commitment to making a difference and fostering authentic cultural connections has inspired volunteers and supporters worldwide to join in their transformative work.
"The difference between charity and love – love goes the extra mile to change things" – Ann Dillard
Ann, the visionary leader behind Project Safety Nets. Born and raised in Jamaica, West Indies, Ann migrated to the USA at the age of 13, carrying with her a rich cultural heritage and a deep sense of purpose.
In 2008 Ann's life took a transformative turn when she visited Senegal for the first time. It was during this trip, at the invitation of her godmother, Dr. Margaret Wright, that Ann discovered her true calling. With God's guidance, she embraced her role as a leader and became the guiding light for her mission team members, helping them align their individual passions with a collective purpose.
Ann's commitment to making a difference in Senegal has been unwavering. She has completed 18 pilgrimages to the country and led over 23 mission expeditions, each one leaving a lasting impact on the lives of the communities she serves.
Driven by her commitment to education, health, and economic development, Ann has rallied a global community of volunteers and supporters who share her passion for creating sustainable lifestyles. Her leadership has led to the implementation of numerous impactful initiatives, transforming the lives of countless men, women, and children in Senegal and beyond.
Ann's impact extends far beyond the borders of Senegal. Her work has inspired volunteers and supporters worldwide, igniting a global movement for positive change. Her vision continues to guide us as we strive to empower individuals, transform communities, and create a world where everyone has equal access to education, healthcare, and economic opportunities.
Beyond her work in Senegal, Ann is a dedicated Licensed Marriage and Family Therapist, attending to her clients and helping them navigate life's challenges. She is pursuing her doctorate with a concentration on using Brainspotting to heal attachment in Caribbean-American mother-daughter relationships, a testament to her ongoing commitment to personal growth and the betterment of others.
In addition to her incredible achievements, Ann cherishes her role as a wife and mother. She has been married to the love of her life, Joseph Dillard, for 35 years, and together they have raised three wonderful adult children. Their family has been blessed with three amazing grandchildren, bringing joy and love to their lives.
Ann Dillard's journey is a testament to the power of purpose, resilience, and the transformative impact of cultural connections. Through her leadership, compassion, and dedication, she inspires others to join the mission of Project Safety Nets and create a world where everyone can thrive.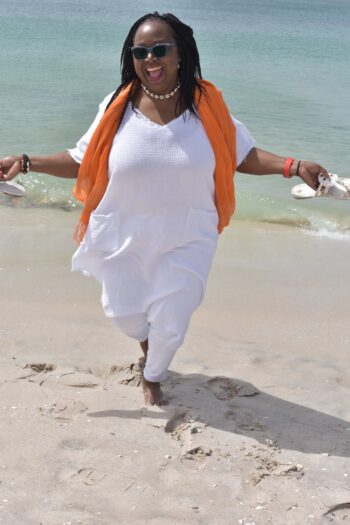 Project Safety Nets is a catalyst for transformation, bridging communities and hearts, empowering lives, and illuminating a path to a future filled with hope and possibilities.
In the spirit of unity and compassion, Project Safety Nets weaves a tapestry of impact, nurturing young minds, healing hearts, and fostering sustainable change in developing communities across the globe.